YUCPC Everest Challenge - 2005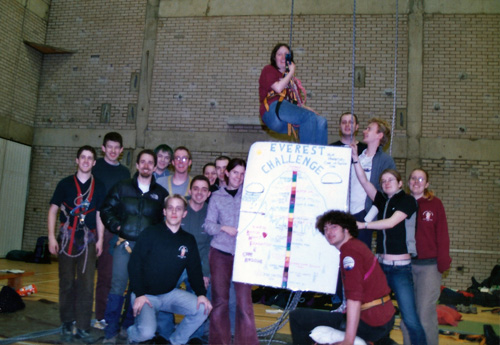 In the alcohol fuelled haze of Goodricke bar, hauling ourselves up the equivalent height of Mount Everest in a mere 24 hours seemed a brilliant idea, an excellent physical challenge and a fantastic fundraiser. Well, last weekend (after much hard work and ass-whooping from Laura) that smoky dream became a reality!
The amount of participants was almost overwhelming, I really hadn't envisaged queues and fights to get on the rope –unprecedented enthusiasm! Whether people climbed the height of the sports hall or the Eiger (congrats here to Steve 'the machine' Gilbert) it's a fantastic achievement. Its going to take a while for the blisters to heal but it was worth it!

Natasha Durham (YUCPC President - 2004/2005)
10 March 2005
Everest Challenge Participants...
Adrian Turner
Andy Tricklebank
Andy Vick
Beth Gale
Bobbie
Dave Betteridge
Dave Hilly
Dominic Galliano
Ellie Jones
Gary Douthwaite
Holly Read
James Gregory
Laura Bennett
Laz Abbott
Matt Ewles
Mike 
Natasha Durham
Nicola Topham
Regan Early
Richard Gover
Steve Cooper
Steve Gilbert
Download Results List (PDF format)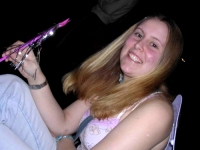 This event is dedicated to Beth Gale who sadly is no longer with us.